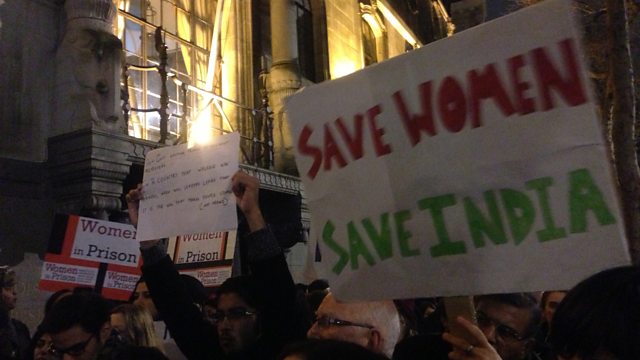 INDIA RAPE: How are recent debates affecting British South Asian women facing gender violence?
Protests around the India Rape case have continued in England. Around 1000 people gathered outside the Indian Embassy in London for a demonstration organised by Southall Black Sisters. Set up in the 1970s, it's spent decades supporting British South Asian women facing domestic and gender violence.
But are the debates around attitudes towards women in India heading in the right way? And what does it all mean for issues some British Asian Women face as well.
In this interview Desi Download reporter Ruchi Tandon speaks to writer and journalist Rahila Gupta from Southall Black Sisters. She starts by talking about the feelings of some of the women who were at the protest...