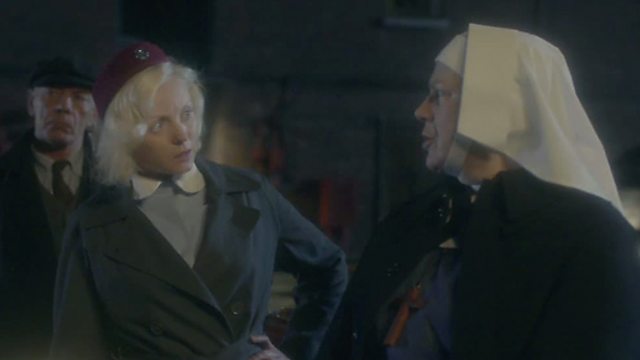 Birth on a cargo ship
Chummy answers the phone to PC Noakes to find that the services of the midwives are needed in unusual circumstance, aboard a cargo ship - a place where women are generally never allowed. Chummy informs PC Noakes that Trixie is first on call, and the policeman insists that she doesn't go alone.
Trixie is to take Jenny with her, but when Molly Brignall's mother rings to say that Molly has gone into labour, Jenny is needed elsewhere and Trixie is left with Sister Evangelina as her escort.