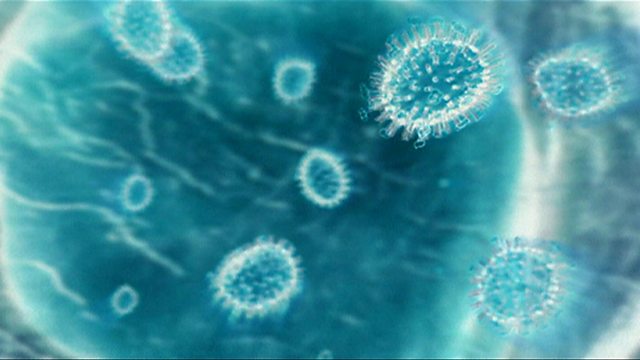 Jeremy Farrar - Epidemiologist
Listen in pop-out player
Philosopher AC Grayling and a public audience question the world's leading scientists about the impact and importance of their work for this year's Exchanges at the Frontier.
In the second programme, Clinician and Director of Oxford University's Vietnam Infectious Disease Research Unit, Jeremy Farrar joins Grayling at the Wellcome Collection in London. Farrar will discuss the global risks of Sars and influenza and what, if anything can be done to allay the risks of global epidemics.
Jeremy Farrar knows as much about the influenza virus as anyone on the planet. He is a doctor, an epidemiologist, the holder of the Ho Chi Minh Medal from the Government of Vietnam and the British OBE; he is the Director of the Clinical Research Unit of Infectious Disease Hospital in Ho Chi Minh City, Vietnam and the Director of the South East Asia Infectious Disease Clinical Research Network.
(Image: Swine flu virus, Credit: Novartis)
Last on