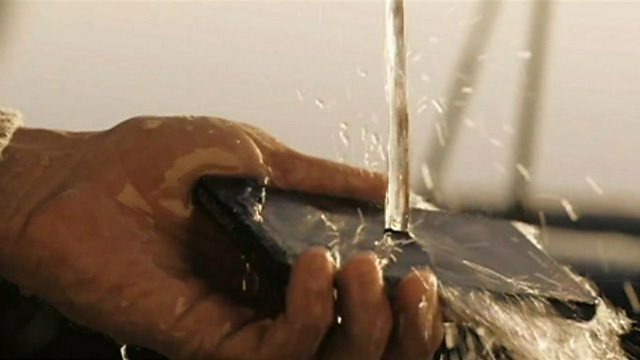 Waterproof smartphone plus other tech news
Sony have created the first waterproof smartphone, the Xperia Z, with a battery stamina mode that can quadruple the standby time.
Also this week, ultra high definition TVs stole the limelight at this year's Consumer Electronic Show in Las Vegas. Samsung unveiled the world's largest 4K TV which measured 110 inches wide.
Click's Spencer Kelly presents these and other tech news stories.
Duration: