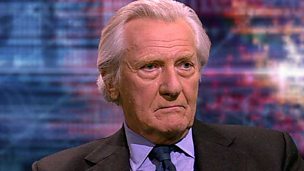 Lord Heseltine: Europe is in 'Britain's self interest'
Duration: 02:47
British Prime Minister David Cameron is facing pressure to hold a referendum on Europe at some stage during the next parliament and has been criticised by some in his own party for not doing more to distance the UK from the EU.

Last year Lord Heseltine was commissioned by David Cameron's government to come up with a growth strategy.

But on a range of issues from economic management to Europe, are today's Tory leaders ready to heed this voice of experience?
This clip is from
Lord Heseltine talks about a growth strategy for the British economy.
First broadcast: 10 Jan 2013