Inc. - Album preview
Duration: 48:13
US Producers Daniel and Andrew Aged AKA inc. join Benji to preview their album No World.
Tracklisting:
- Special Tensions
- The Place
- Black Wings
- Fountains
- Angel
- Desert Rose
- Lifetime
- Trust
- 5 Days
This clip is from
INC. preview exclusive material from their new album 'No World'
First broadcast: 10 Jan 2013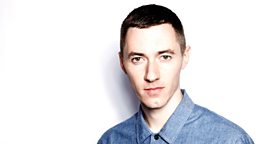 Featured in...
All the most exclusive interviews from the world's biggest movie stars and artists.

Music highlights from the past week and beyond on BBC Radio 1.
More clips from INC. Special