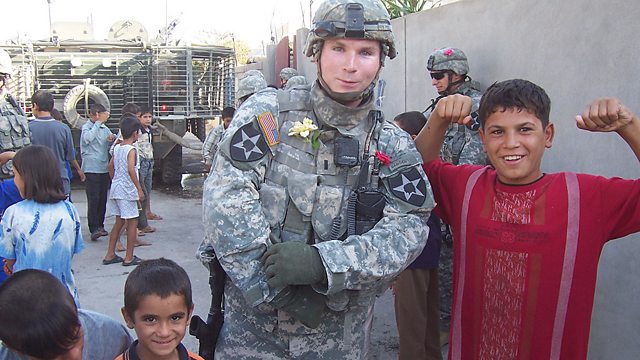 Friendship Forged Under Fire
Listen in pop-out player
Former US Army Ranger Blake Hall served in Iraq between 2006 and 2007. In Baghdad he met a young Iraqi known simply as "Roy" who acted as his translator. Roy was later killed in a military operation and ever since Blake has been trying to get permission to move Roy's family to the United States.
In the slums of Islamabad, a young woman is teaching more than a hundred girls to read and write. Chand Bibi comes from Mingora, the home town of the young campaigner Malala Yousafzai, who was shot by the Taliban last October. But Chand Bibi is from an older generation, and unlike Malala, she didn't have the support of her family when she wanted to go to school.
Fawad Mohammadi is the 13-year-old star of "Buzkashi Boys", a short film about Afghanistan's national sport, buzkashi. Fawad was spotted for the role after the American director saw him selling maps on Kabul's famous Chicken Street.
Picture: US Army Ranger Blake Hall stands next to Kurdish children in Iraq. Credit: Blake Hall
Last on
Wed 30 Jan 2013
12:05

GMT
Chand Bibi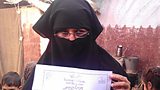 Chand Bibi runs an informal school for women and girls in the slums of the Pakistani capital, Islamabad
Fifty Women Who Made It Happen