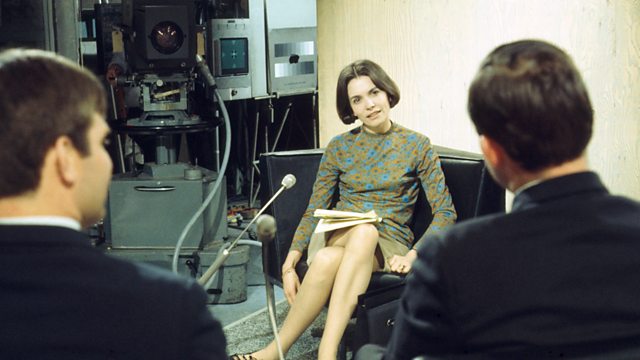 14/06/1967
Michael Dean hosts a discussion about the two-part Man Alive report on homosexuality in Britain. The panellists, writer Maureen Duffy, social psychologist Michael Schofield, Conservative MP Ray Mawby and an unnamed general practitioner, debate whether it was appropriate to show the programmes at 8pm and question the broadcasts' balance in only including homosexual contributors. The conversation also covers wider issues, including people being blackmailed because of their sexuality, homosexuals working in positions of trust and the consideration that one in 20 people might be gay.At the time of this programme's broadcast, doctors were not allowed to be identified on BBC television in case this was interpreted as an advert for their practice. It is for this reason that the GP is not named here. (1967)
Last on
BBC Two
except

East,

South East,

Yorkshire
Did You Know?
At the time of this programme's broadcast, doctors were not allowed to be identified on BBC television in case this was interpreted as an advert for their practice. It is for this reason that the GP is not named here.
The programmes under discussion here, Consenting Adults: The Men and Consenting Adults: The Women, are also available in this collection.
Archive
Archive programmes available on iPlayer reflect the broadcast standards and attitudes of their time, which may not accord to some current BBC editorial guidelines. We aim to select programmes which can be shown in their entirety but in some cases edits are required. In these cases, edits are kept to a minimum and are made only for technical reasons.