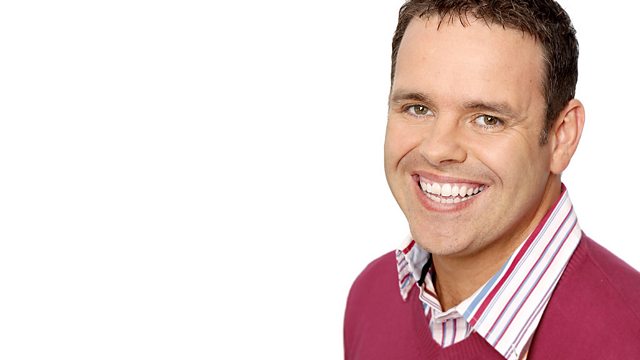 Amy Clowes sits in for Tim
Experts say police figures may have over-stated the decline in crime in England and Wales over the last five years. In Staffordshire and Cheshire, both police forces saw a 5 percent drop in overall recorded crime in the 12 months up to September, so we'll be looking over the figures to find out if it's an accurate reflection of the truth.
GCSE results tables are out today, and two schools in Stoke-on-Trent and one in Crewe are falling below the government's target levels - we'll hear from the Head Teacher of one of those schools this afternoon.
We'll have the latest on the dangerous building that closed off one of the city's major roads today, and hear why schools in Cheshire have recently become very keen on Kenya.
Also, it's been a big talking point today, did you see the Chelsea player appear to kick the ballboy in Wednesday night's football? The game was a high-profile League Cup semi-final match with Swansea, and the player was sent off - a lot of people are saying that was an 'interesting' decision. We'll be talking about the reaction to that event before 6pm tonight.
Last on