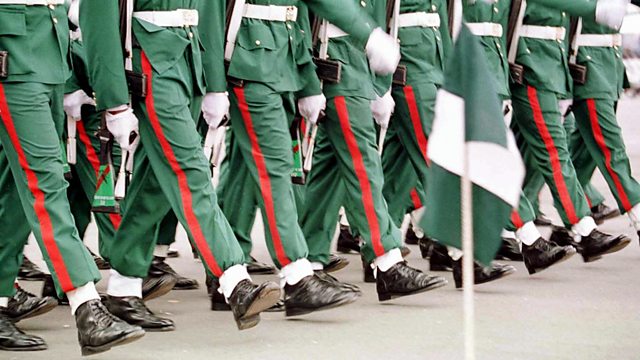 Reporting the truth in Nigeria
Listen in pop-out player
A fresh look at the week's global news from across the World Service's 27 language sections, with presenter David Amanor.
REPORTING FROM NIGERIA
We speak to reporter Abdullahi Kaura Abubakar in northern Nigeria about the task of reporting on and verifying this week's attacks carried out by gunmen believed to be members of the militant Islamist sect Boko Haram. He describes the challenges of reporting this region.
ONLINE GREATEST HITS
BBC Brasil's Thomas Pappon gives the lowdown on the big-hitting stories across the World Service language sites this week - including a sleeping judge in Russia, a club for abandoned men in Argentina and the young man in Kyrgyzstan with extraordinary strength.
REMEMBERING VIETNAM
As the Vietnamese service marks the 40th anniversary of the Paris accord, a landmark ceasefire agreement that led eventually to the end of the war in Vietnam, we speak to BBC journalist Ha Mi who was a ten year old girl at the time. She has vivid memories of sirens and fireflies.
THE HUNT FOR PHONEY: PART ONE
Has the notorious Ugandan warlord Joseph Kony been found? Not yet, but his fictional alter ego - Joseph Phoney - has. He's set up school in the forests of central Africa and his number one pupil is Captain Zoomzoom, the failed coup plotter from Mali. The first of a three-part drama by BBC Africa's Robin White imagining what rebel leaders get up to in their spare time.
STREET NAMES
This week the Afghan service reported that Mazar-i Sharif, Afghanistan's fourth largest city, has begun introducing street names and house numbers. So will that help the postal system and delivery of other services, and do street names and numbers really matter? We sent the microphone around the fifth floor.
Image: Nigerian army, legs of soldiers marching with flag in foreground.
Photo by Getty
Last on
Mon 28 Jan 2013
01:32

GMT