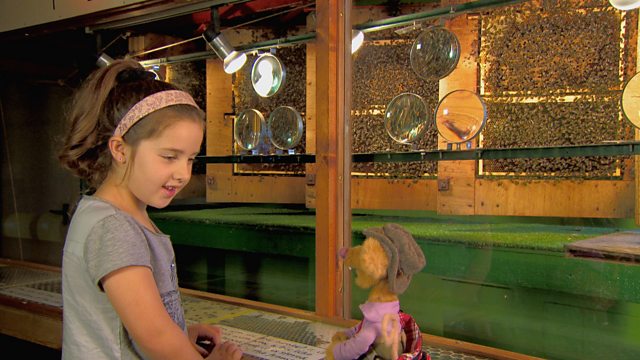 William Whiskerson – how honey is made and collected
William Whiskerson meets Sophie and Ben. They visit a bee farm. William learns all about the different types of bees that live in a beehive including worker bees, drone bees and the queen bee. He then discovers how bees make honey from plant nectar and store it in honeycombs inside their hive. Finally he sees how the bee farmer collects and bottles the honey, ready to be sold in the shops.
Aerial shots and general views are combined with maps and graphics to show how honey is collected on a bee farm in Devon.