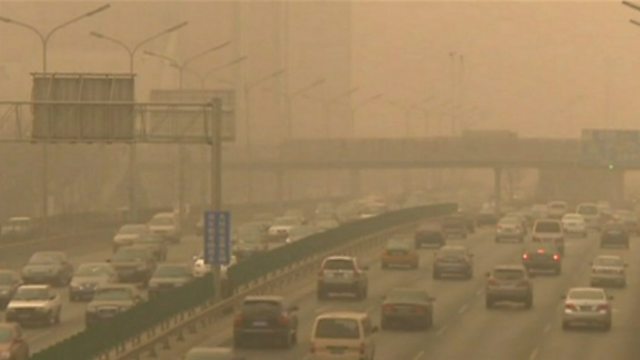 China goes green plus other tech news
Aware that its carbon foot print needs to leave a bit less of an impression, China has invested $56bn to clear up its skies and has also started to upload hourly updates on air pollution levels in many of its biggest cities.
Also this week, the Linux based operating system Ubuntu has been adapted for smartphones, allowing them to run desktop apps and act as a PC when docked to a monitor.
Click's Dan Simmons presents these and other tech news stories.