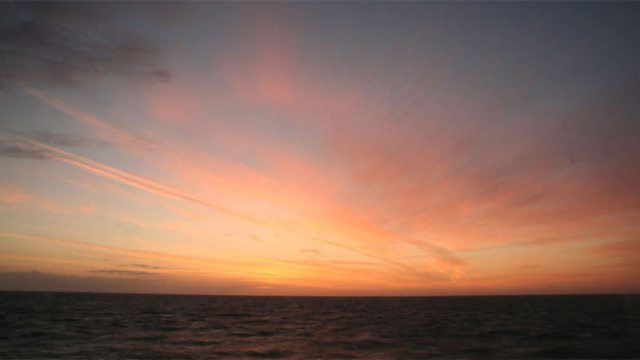 Thought for the Day - Rev Dr Giles Fraser - 02/01/2013
When I was a schoolboy, there was nothing I'd like better than getting a brand new exercise book. The old one had become battered and defaced, full of messy scribblings, mental wrong turns and that ubiquitous comment from my form teacher: 'could do better'. The new one, on the other hand, was pristine in its emptiness, full of the promise of a fresh start and the hope of a neater, more coherent
future. But the problem was: you had to write in it and despite the almost comedy neatness of the first few pages, the truth was that the new book would pretty soon end up looking quite a lot like the old one. And so the promise of the new book soon began to feel like an illusion. There was to be no escape from your own mistakes. Or, to put
it another way, there was to be no escape from yourself.
All of which has an obvious connection to the New Year and the overly inflated good intentions with which some of us begin it. Similarly Christianity sometimes speaks of the need for human beings to be 'born again' with the same naivety that we might suddenly become an entirely
new person, freed from the mistakes of our past. Nicodemus rightly puzzles about this in John's Gospel, "How can someone be born when they are old? Surely they cannot enter a second time into their mother's womb to be born!" Jesus replies that Nicodemus has got the wrong end of the stick and that he is being overly literal about what is a figure of speech. Even so, what about the problem of the exercise
book? How can someone become new without succumbing to the fantasy of escaping from themselves?
The answer, I believe, has to do with that central category of Christian identity, that of forgiveness. For the thing that forgiveness most promises - both to the person doing the forgiving, and the person being forgiven - is the existence of a different kind of future, a future that is not predestined to repeat itself with the same destructive cycles of guilt and recrimination that have characterised the past. For it is these, in our personal or in our
professional lives, that can trap us like a hamster on a wheel, furiously going round and round, but going nowhere.
Forgiveness is a refusal to go on playing the same game. Indeed, it is only with forgiveness that we might look back on the messy mistakes and 'could do betters' of our own lives and the lives of other people, and see in them something that can be valued and celebrated.
Forgiveness isn't interested in the instant magic of new beginnings.
Rather, it creates a genuine future by seeking a more sympathetic reading of the past. Which is why moving on can often involve forgiving yourself. New Year's resolutions are all very well. But simply put: there is no way to a 'new you' that doesn't involve dealing with the 'old you'. And the key to that 'dealing with' is to
be found in the notion of forgiveness.