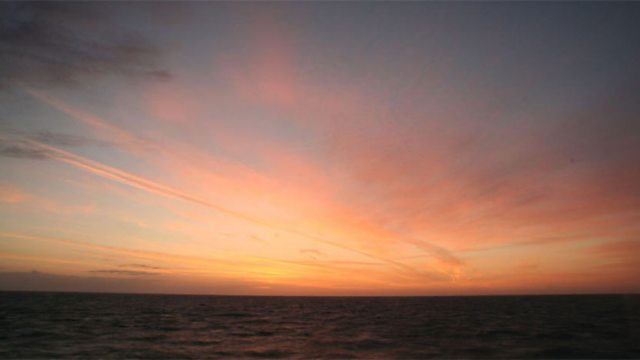 Thought for the Day - Rev Rob Marshall - 29/12/2012
How do we assimilate a picture of the world, as it truly is, to inform us as human persons?
In Syria, for instance, we have two basic methods of trying to establish events on the ground. We can hash tag #syria or #assad or #damascus and see multiple references in the social media jungle. Or we can use the more traditional route of looking at news sources which we personally trust to get a journalistic perspective of events.
The juxtaposition of traditional journalism with multiple social-media platforms has raised huge questions about in what form journalism, as a vocation, will survive - once the full impact of the internet has been realised.
Hurdles facing journalists today are not insignificant. Industry observers suggest that traditional hard-copy newspapers are on death row unless they are free at the point of distribution. Readers are reluctant to pay for online content. Advertising revenue is spread over a much bigger playing field.
There are, of course, also huge issues for journalists to wrestle with following the publication of the Leveson Report. But no one has really doubted the ongoing importance of a responsible, creative journalistic culture which roots out the truth to deepen our understanding of the world in which we live?
Dame Ann Leslie, Today's guest editor, has pointed numerous times to the irreplaceable advantage of actually being there, finding out the facts and interpreting them - telling the story so that others might believe. And this can be mightily sacrificial. More than 60 foreign correspondents, for instance, have been killed so far this year, many others injured, driven simply by what some might call an old fashioned desire to get to the heart of the story and to present the facts to others.
Almost ever since I started working as a priest in London, I have been an honorary member of the Guild of St Bride - at a Church in Fleet Street so closely associated with that spirit of journalism which is good and courageous, honest - sacrificial even.
Journalists are prayed for and remembered. Their families are supported through prayer and intercession.
I am often reminded of St John's interpretation of the word "truth" which he introduces in his Prologue. Jesus picks this up again later in the Gospel when he suggests that rooting out the truth is a lifelong task which can ultimately set us free.
Journalists don't always get it right. But there is a genuine and urgent need for real, rather than manufactured, news to be reported, and for the truth to be made known. The challenge is ensuring that those with a vocation to the kind of journalism which sets other people free can continue to realise their calling in a digital age.