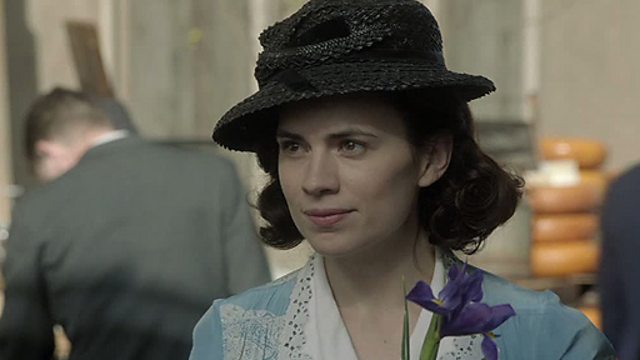 I am Eva Delectorskaya
Sally Gilmartin hands her daughter Ruth a file about 'Eva Delectorskaya'. Ruth looks at her mother in disbelief.
We are then transported back to a Paris street in 1939. The camera finds a beautiful woman in her twenties - This is Eva Delectorskaya .
As Eva wanders around the market picking up groceries, she is swept up by a passing group of right-wing fascists. After they have passed, she spots someone in the crowd ... Her brother, Kolia, is heading towards her.