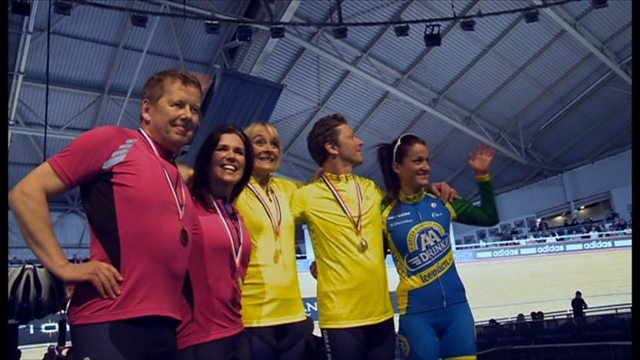 Who won the Breakfast Christmas Challenge ?
Spurred on by the spirit of London 2012 Susanna, Bill, Charlie and Louise headed for the Velodrome at the National Cycling Centre but which team won this year's Christmas challenge ?
Bill and Susanna were the pink team and Charlie and Louise the yellow one and their combined times were added together to crown the Breakfast cycling champions!