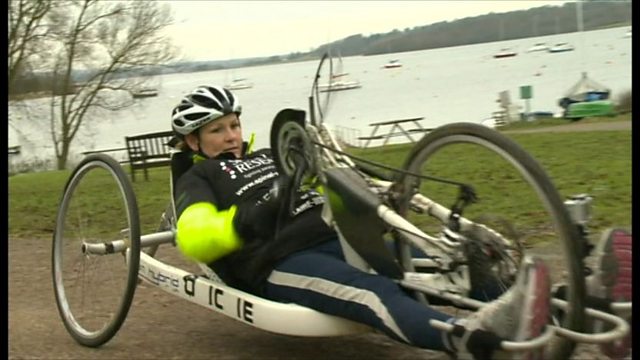 Claire Lomas' next challenge
Claire Lomas was paralysed from the chest down in a riding accident five years ago, but used a pioneering robotic suit to complete the London Marathon.
Tim Muffett went to meet Claire as she looks to embark on a new cycling challenge in 2013.
Claire will be completing her cycling challenge for www.spinal-research.org and www.nichollsfoundation.org.uk.