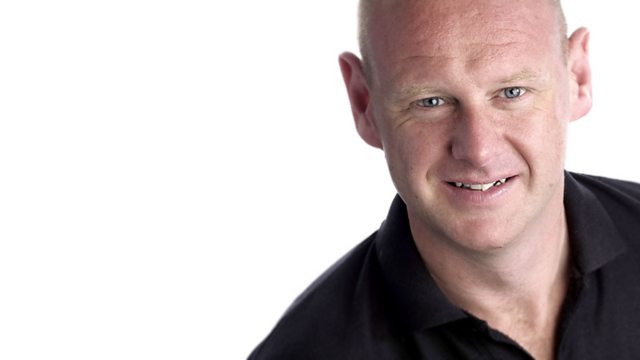 Skiing
Neil visits Southampton Snowsports Centre and hears from a ski instructor.
Also, he spends the day with an ABP pilot and hears from the Bishopstoke Players as they go into final rehearsals for their pantomime.
And Hampshire county bowler Steve Whitehead keeps us up to date with developments in the world of bowls, and poet Chris Carnegy tries a little matchmaking between the cities of Portsmouth and Southampton.
For those on the roads across the south of England, there is travel news as it happens. And a smile is promised as the weekend draws to a close.
Neil's Sunday evening programme is a mix of reviews and previews from the world of arts and culture, mixed with a selection of music that will leave you wanting more.
BBC Radio Solent offers a choice of listening on a Sunday evening. Neil is on FM, AM online, The Paul Miller Soul Show is on digital radio and online.
Last on
A-Z Playlist: Bird Droppings Orchestra
an orchestral piece composed by bird droppings has its first performance at the Tate Liverpool gallery this afternoon.
The work was composed by placing giant sheets of paper in the open air and converting the random splatters into musical notation.
Abba - Crowing Me Crowing You
Byrds - Tern Tern Tern
Cher - Poop Poop Song
Donna Summer - MacArthurs Lark
ELO - Shine A Little Dove
Foul Play - Robert Kray
Guanotanamera - Sandpipers
Hotel California - Eagles
I Just Called To Say I Dove You - Stevie Wonder
Joan Armatrading - Droppings The Pilot
Kid Creole & The Coconuts - Stool Pigeon
Lori Lingo & The Dipsticks - Convoy GB
Manfred Mann - Pretty Flamingo
Neil Diamond - Song Sung Pooh
Orange Bottom Special - Johnny Cash
Paul Young - Wherever I Lay My Splat
Queen - Spread Your Wings
Rockin Robin - Jackdaws 5
Seagull Of Love - Donny Osmond
Trini Lopez - If I Had A Yellowhammer
UB40 - 1 in Hen
Vulture Club - I'll Tumble 4 Ya
Wings - Silly Dove Songs
XTC - Life Begins At The Drop
Yardbirds - For Your Dove
ZZ Top - Thunderbird