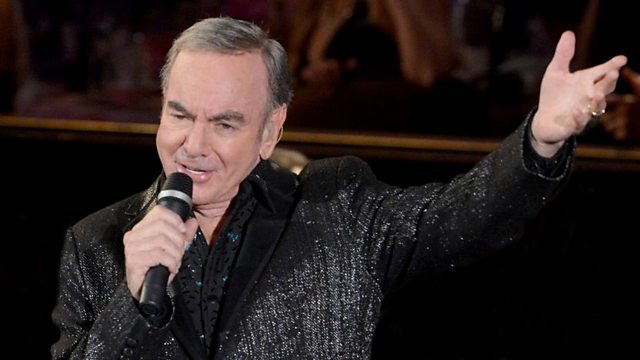 Neil Diamond - Tracks of My Years
Neil Diamond joins Ken Bruce to pick his all-time favourite songs on Tracks of My Years.
Tracklisting:
- Bye Bye Love – The Everly Brothers
- Mama Look A Boo Hoo – Harry Belafonte
- Bridge Over Troubled Water – Simon & Garfunkel
- You Make It Feel Like Christmas – Neil Diamond
- Just Like A Woman – Bob Dylan
- Darling Cory – The Weavers
- Help – The Beatles
- Tip Toe Through The Tulips – Chet Atkins
- Rock and Roll Music – Chuck Berry
- Cherry Cherry – Neil Diamond
Featured in...
The best clips from Radio 2

Music Highlights from BBC Radio 2

Music's biggest stars pick their favourite songs.