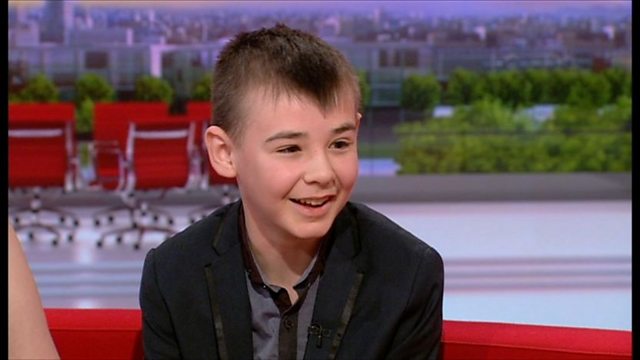 How lottery winners helped to boost Kieran's Paralympic dreams
The great story of how 14 year old Kieran Maxwell's Paralympic dreams have been boosted by Britain's biggest lottery winners.
Kieran had part of his leg amputated due to an aggressive cancer. While taking part in the Olympic torch relay he fell which lead to a remarkable chain of events which have boosted Kieran's own hopes of talking part in the Paralympics in the future.
Danny Savage reports on the story and then Kieran and his mum Nicola tell us about Kieran's sporting ambitions.