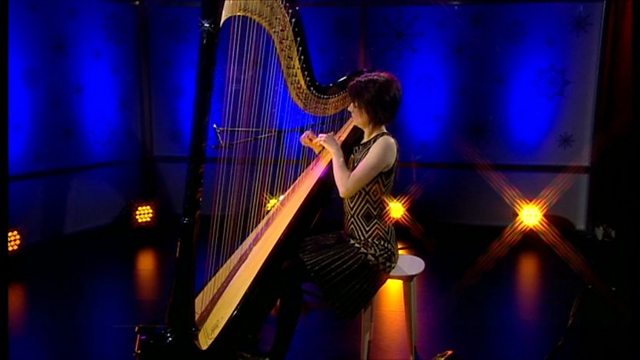 Catrin Finch and a beautiful version of a Christmas classic
We spoke to royal harpist Catrin Finch she also performs a very special version of Silent Night at the end of the programme.
Catrin also tells us about her plans to try and introduce her instrument to a wider audience.
Catrin's collaboration with John Rutter, Blessing, is on sale now.