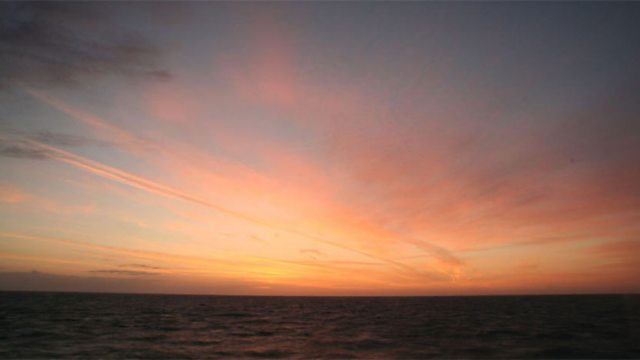 Thought for the Day - Rev Dr Michael Banner - 19/20/2012
Good morning.
'Care system fails young offenders' – so says a report from the Inspectorate of Probation published this week, on children in care who get into trouble with the law. The report discovered 'distressing' case histories and 'disappointing' findings. One 16 year old boy had been moved 31 times since coming into care when he was 3 years old. A third of the children had been placed more than 100 miles away from home, when being near to home is recommended. All in all, the report concludes that the responsible agencies were not always working 'effectively . . . in the best interests of the children' – so that, peering into the future, their life chances are very poor, and may well include spells in prison or mental health problems.
The problem of looking after children in care who have also offended, is far from trivial. They are both 'vulnerable and potentially dangerous' as the report puts it. It may seem strange to say, but Christianity's rite for the reception of children – baptism or christening – takes a similar view of children – though it doesn't use the phrase 'potentially dangerous'. It does, however, convey two very unsentimental messages about childhood.
First – and I know some are shocked by it – the child to be baptised will be symbolically washed, to represent the fact that children are not necessarily, naturally or inevitably the little angels they will be depicting in nativity plays this week. Their moral well being and growth is no more to be taken for granted than is their physical well being and growth – both will depend on their being guided, nurtured and protected. But second – and it is just as striking a symbol as the washing if you think about it – a child will be given new parents, god-parents, who will make all sorts of solemn vows and promises regarding the child's upbringing and care. The unsentimental message of this symbolism is just, I think, that the responsibility for the raising and formation of children is too much for two parents alone, that it needs to be shared by more than immediate kin, that in fact it belongs, in part, to the wider community and that it is so solemn a responsibility as to be undertaken under the direction and blessing of God.
Baptism declares that all children are vulnerable and that the task of protecting them is a high calling. Children in care are, of course, especially vulnerable, since they may have already been failed by struggling families. Should they come to the attention of the law, the system of supervising young offenders may, it seems, fail them again – and leave them yet more vulnerable. So if we want to be more than merely sentimental about children, then our society needs to ensure that young offenders in care receive the god-parenting, the good parenting, which all children require and deserve if they are to flourish.