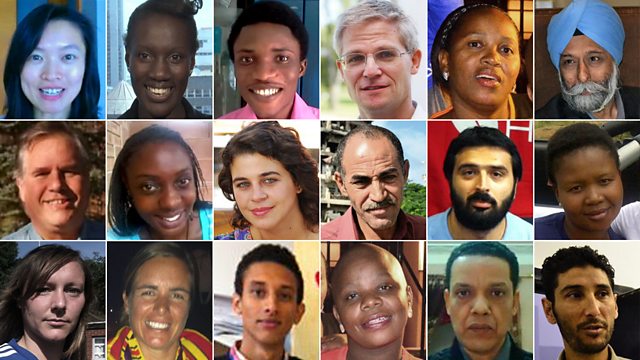 Karzai in US / Unemployment / Lionel Messi
Listen in pop-out player
As Afghan leader Hamid Karzai arrives in the US for a crucial meeting with President Obama, we ask what you expect from this visit? The two leaders will discuss the future of America's presence in Afghanistan. The meeting comes at a time when relations between the two countries have been described as fractitious.
Official figures released today say that, across the EU, 26 million people are unemployed. Today the UK votes on a cap to welfare benefits as politicians argue whether this will help or hinder the unemployed. What is driving unemployment where you are and what can government and society do - if anything - to get people working?
Is Lionel Messi the greatest footballer of all time? Four Ballon d'Or's would seem to suggest so. At just 25, the Argentine footballer has won football's biggest individual player award for the fourth year running. But does he top legends like Maradonna, Pele and Cruyff for the title of greatest player of all time?
Last on