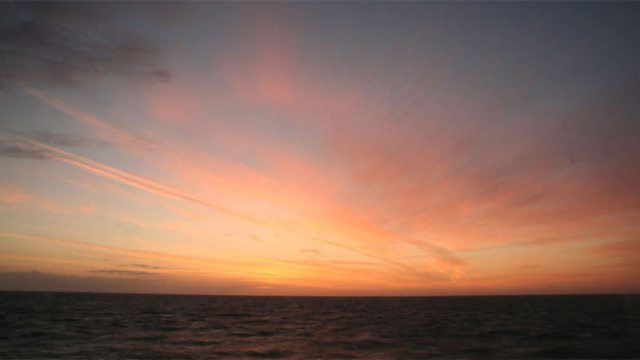 Thought for the Day - Canon Angela Tilby - 18/12/2012
Good morning. People with relatives in care homes will be making Christmas visits this week. When I was a parish priest I used to see them as I took Holy Communion to the sick. The encounters were especially poignant with those who had dementia. Treats and cards were opened, sometimes with a lightning flash of shared delight. And sometimes the visited seemed to be wondering who these visitors were who seemed to expect something from them.
We are at least beginning to learn more about dementia and how to live with it. The village in Amsterdam where people without memories to live in the style to which they are accustomed is a wonderfully imaginative response. The vagueness of perception that sufferers experience is actually put to the service of their care – people and things feel familiar even when they are not. There is comfort and company.
But there is still the painful question of what it means when people gradually lose their memories and yet live on in the body. I've been struck by this while reflecting on the psalms and readings for Advent in the church's calendar. These are not yet about Christmas but about darkness, judgment exile and loss. Is dementia a kind of exile, a waiting for something? Or is it all loss? It is certainly a huge loss for those whose loved ones suffer this terrible condition. And it is not helped by the fact that we tend to believe in the West that we are the sum of our personal memories, and so when we lose those we simply lose ourselves. That's why we speak of those without memory as being reduced to a shell, with the inner person gone away. Yet we could put it the other round and say that it is the outer world that has died, the inner essence of the person is in some way clarified by being pared down. With some that inner self can still break through in a moment of child-like laughter, or a thoughtful gesture, or a repeated phrase which means something important. I remember early in my time as a parish priest going to a care home to anoint a man who was dying. For years he had had no memory of who he was or what he had done. He had in fact been a priest himself but once when I brought him communion he cried and moved away in terror. Yet on the day he died he had said quite clearly to his nurses, Move my bed to the window so that I can see the angels.
What kind of clarity is that? From those suffering dementia we can learn a lesson for these last days of Advent. Darkness and loss could be received as a purification preparing us for the ultimate truth that we are known as we truly are only to God. As the husk falls away the seed remains, waiting to be reborn.