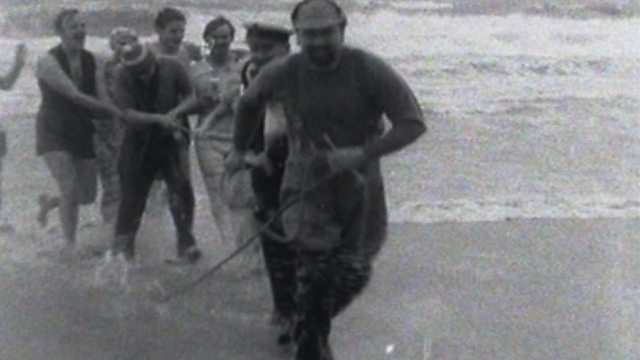 Christmas Past - Boxing Day
Archive showing two traditions from old Boxing Day in Wales.
The Boxing Day swim – still practised in several parts of Wales, this archive shows how long this practise has been going on.
The Boxing Day football match – not sure who is playing here, but the size of the crowd suggests a very important match.
Featured in...
A selection of BBC Christmas archive from Wales

Highlights of favourite BBC Wales programmes reflecting the story of Wales and its people.