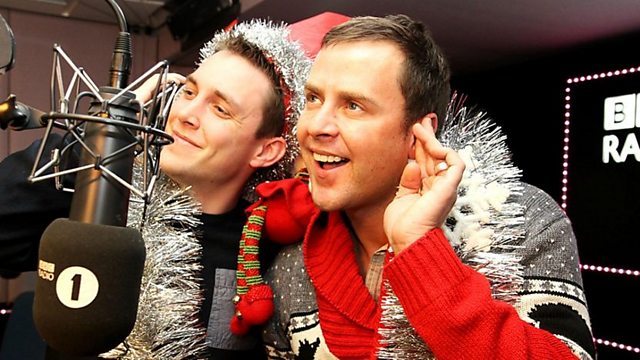 Scott Mills & His Pigs In Blankets: The Perfect Christmas Single
Scott Mills had a dream. And that dream was to try and write a properly good Christmas song.
His dream has now become a reality.
Taking advice from Christmas greats such as actual Noddy Holder, Tim Minchin, Michael Buble and many others, Scott roped in his friends Frisky and Mannish to work out what makes the perfect Christmas song.
The main ingredients were: bells, stating the obvious, innuendo, sadness, mentioning lots of Christmas things, and a political message. We think the finished result has got them all in there.
Want to hear this festive extravaganza? Download it for free at bbc.co.uk/radio1
Featured in...
DJs and artists attempt unpleasant or seemingly impossible tasks and trials.