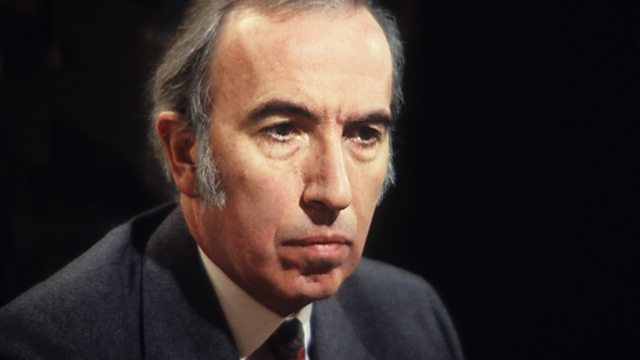 Elisabeth Frink
Norman St John-Stevas travels to Dorset to meet sculptor Elisabeth Frink and discover some of the influences that guide her work. The programme discusses Frink's representations of the relationship between animals and humans, and examines the recurring themes, including birds of prey and stark human heads, that many feel are her most powerful creations.
Last on
Did You Know?
In this programme, we see Elisabeth Frink's bronze crucifix for the Roman Catholic Liverpool Metropolitan Cathedral. Frink's final work, the massive 'Risen Christ' statue, was installed in Liverpool's Anglican cathedral in 1993, just a few days before she died from cancer. Liverpool Cathedral, the largest Anglican cathedral in the world, lies half a mile away from the Catholic cathedral at the opposite end of Hope Street.
Archive
Archive programmes available on iPlayer reflect the broadcast standards and attitudes of their time, which may not accord to some current BBC editorial guidelines. We aim to select programmes which can be shown in their entirety but in some cases edits are required. In these cases, edits are kept to a minimum and are made only for technical reasons.