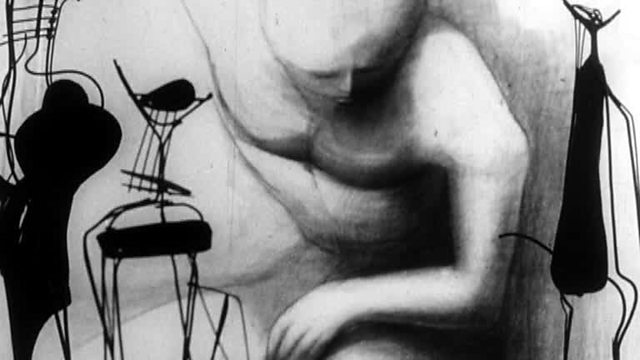 Reg Butler
Sculptor Reg Butler reflects on his work, including his prize-winning design for a monument called The Unknown Political Prisoner. He describes his view of art, its value to him, and how the female form in motion is the basis of his work. Butler provides the narration for this short, fascinating film himself.
Did You Know?
Reg Butler trained as an architect from 1933 to 1937, studied under the Gregory Fellowship at Leeds University from 1950 to 1953 and was a visiting lecturer at the Slade School of Fine Art, London. His early work, before he developed his own style, was influenced by Henry Moore. Butler was a conscientious objector during World War II, choosing to work as a blacksmith for the duration of the conflict.
Archive
Archive programmes available on iPlayer reflect the broadcast standards and attitudes of their time, which may not accord to some current BBC editorial guidelines. We aim to select programmes which can be shown in their entirety but in some cases edits are required. In these cases, edits are kept to a minimum and are made only for technical reasons.

Credits
| Role | Contributor |
| --- | --- |
| Producer | John Read |
| Participant | Reg Butler |