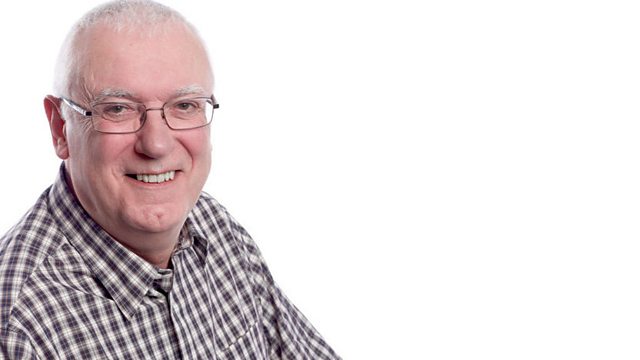 The Cartridge Years: 1977, 1962 and 1980
Richard turns back the clock with the hits and local headlines from 1977, 1962 and 1980.
Last on
January 1977
There were demonstrations in Lyndhurst against car parking charges in the New Forest
Campaigners in Southsea were objecting to the possibility of 400 homes being demolished for a proposed north/south road scheme
Ministry of Agriculture was called in to save the prime oyster beds of England's South Coast 
Several accidents were reported across Dorset, caused by a blanket of black ice.
Villagers in Sandford, near Wareham were experiencing regular power cuts due. 
The ideal home exhibition opened in Southampton.
Winchester Theatre Royal restoration appeal was launched, with a £5000 donation from Sainsburys.
Lawrie McMenemy was amongst the dignitaries from Southampton FC, who replaced bushes at the city's civic centre.  The plants were damaged the previous year as fans celebrated the club's FA Cup win.
St Deny's railway station in Southampton won the Best Kept Station of the year award.
The former Odeon Cinema in Bournemouth was gutted by fire.
The 70th anniversary of the first Scout camp on Brownsea Island was celebrated.
Weymouth lifeboat crew were honoured for their bravery following the previous October's storms
Foudroyant - the oldest wooden ship afloat was being towed to Portsmouth after being repaired in Southampton.          

Enoch Powell made a speech in which he said Britain's race problems could lead to civil war.
Prince Charles made a speech to the National Farmers Union annual dinner.
Shipbuilding unions were opposed to plans to nationalisation their industry.
Miners were to vote on a scheme which provides for retirement at 62, & eventually at 60.
Workers at Massey Fergusson tractor plant in Coventry were on strike.
The big banks were set to cut their lending rates from 14% to 13%.
An urgent appeal was launched by by VSO for more British doctors & other medical staff to work in the under-developed "Third World." 
Disabled drivers were protesting in Birmingham against the government's plan to phase out three wheeled invalid cars & replace them with a weekly allowance of £5
The Daily Express went tabloid.
Concorde celebrated a year in service.

Amateur climber George Willig scaled South Tower of World Trade Centre in 3.5 hours, testing equipment he had invented himself. He was later arrested & charged with reckless endangerment, criminal trespass & climbing without a permit
Gerald Ford left office as American President - peanut farmer Jimmy Carter took over.
US experienced its coldest winter on record. In some places temperatures reached minus 40 & long stretches of Mississippi & Ohio Rivers froze.
Over 100 were killed in Australia's worst train crash, near Sydney.

January 1962

The Transvaal Castle made her maiden voyage from Southampton, with her seven hundred single class passengers.
Work started on a new building to house Smithfield market - four years after the old one was destroyed by fire.
Members of the actor's union Equity were on strike.
A parcel bomb was discovered in Hertfordshire.
A smallpox outbreak was reported in Yorkshire.
The Trident flew for the first time.
The Beatles auditioned for Decca Records.
Jimmy Hill married Christine Harding.

Bush fires were out of control close to Melbourne in Australia.
An avalanche in Peru caused over 4000 deaths.
The first driverless trains were introduced on the New York subway,
US President was John F Kennedy.
The American space probe Ranger 3 was launched to from Cape Canaveral.
Actor Jim Carey was born.
January 1980
PM - Margaret ThatcherUS president - Jimmy CarterA 22 year old woman was found murdered at the Tom Tackle pub in Southampton.
Three MPs called for an inquiry into the future of Hurn Airport near Bournemouth.
Plans were announced for a bypass around the village of Tolpuddle. 
The largest ship ever to enter the Solent arrived at Fawley.  The tanker Wind Escort was 5 times the size of QE2.
The National Trust acquired 250 acres of farmland near Abbotsbury. 
There was a price war on the ferries - Sealink, Townsend Thoresen, P&O and Brittany Ferries were all offering cheap fares & incentives.
IOW Estate Agent Sir Francis Pittis & Sons were celebrating their 200th anniversary.
It was announced that Southampton was to be the home of an oil emergency response centre... If anything goes wrong on a tanker or oil rig anywhere in the world, the emergency would be co-ordinated from the new centre
Eastleigh residents were in with a chance of winning money in a lottery organised by the local council.

A polystyrene statue of Charles Dickens was 'arrested' by police in Leicester Square.
A rally in Birmingham was held in support of a sacked shop steward from British Leyland.
Steel workers were on strike.
32 flights were cancelled because of the strike by engineering workers & maintenance men at Heathrow.
A 10 hr siege in Tottenham ended when the gunman gave himself up without resistance.


Two football fans were killed & another two injured when a gate & brick support pillar collapsed at the end of a match between Middlesborough & Manchester Utd at Ayresome Park. 
A British Airways 747 left for Salisbury in Rhodesia. ... the first scheduled direct flight in 14 years. 
The Argentinian Grand Prix went ahead despite drivers' concerns for the safety of the track.
Australia beat England in the 2nd test by 6 wickets.
There was a ceasefire in Zimbabwe.
Russian Ships were boycotted by American dockers in response to President Carters stand over Soviet aggression in Afghanistan.
Ghandi won the Indian election.