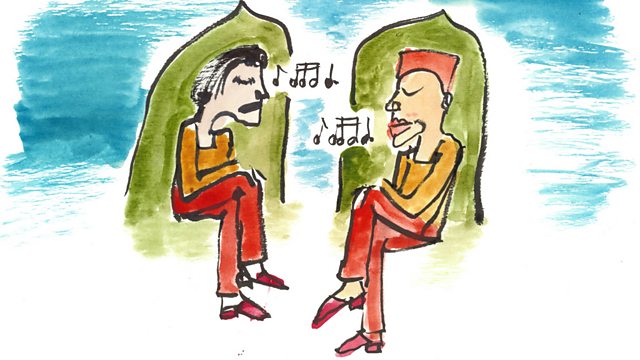 Imitation
Listen in pop-out player
Imitation can be essential to human learning and advancement but is there a danger, especially in an era of instant communication and global capital, of us mindlessly copying the latest popular phenomenon or creating a monotonous look to our cities? And why in classical music, imitation wasn't always a dirty word. Presenter Zeinab Badawi talks to anthropologist Alex Bentley, musicologist Jan Smaczny and architect Robert Adam.
Last on
Alex Bentley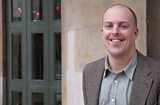 Alex Bentley is Professor of Archaeology and Anthropology at Bristol University who has been studying how imitation spreads in large groups of people.  He argues that as we are being forced to make ever quicker decisions from among a dizzy array of options, we would be wise to often rely on the knowledge of the crowd.
Jan Smaczny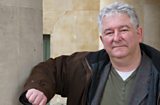 Jan Smaczny is Professor of Music at Queens University Belfast, and an authority on Czech music.  He believes that imitation plays an important role in classical music: for many centuries, emulating someone else's compositional style, or even adapting someone else's music, has been a perfectly legitimate part of a composer's toolbox.
Robert Adam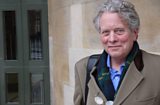 British architect Robert Adam is a visiting professor of urban design at Strathclyde University and a leading advocate of traditional architecture. He believes that the desire to attract international capital has led to business districts all over the globe looking almost identical.  But perhaps this homogeneity will soon be challenged with the rise of Chinese power.
Sixty second Idea to Change the World
Anthropologist Alex Bentley suggests an app that would intelligently filter overused buzz phrases. When watching TV or reading a newspaper, blank time or paper would replace viral, "of the moment" phrases. This would provide an incentive for people to say things in an original way, and help the audience understand the true meaning.
In Next Week's Programme
Shapes. How do plants achieve all those varied and wonderful forms of leaf and flower, and how do we – and pollinating insects such as bees – perceive them?