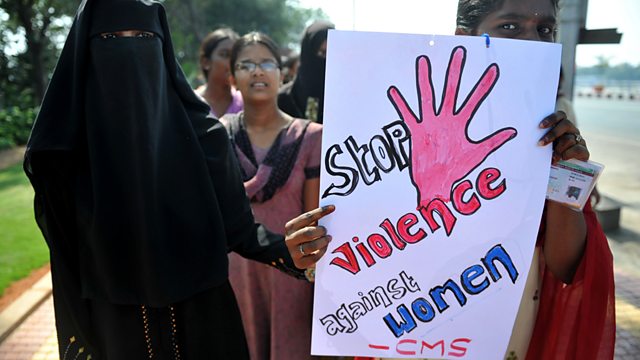 Reporting on Delhi's gang-rape trauma
Listen in pop-out player
A fresh look at the week's global news from across the World Service's 27 language sections, with presenter David Amanor.
A NAMELESS VICTIM
How do you humanise a nameless tragedy? A 23 year old student died after she was abducted, raped and thrown off a bus in Delhi. Vineet Khare, who covered the story for our Hindi and English language streams, interviewed the girl's father in a remote village in India's Uttar Pradesh. Talking to David he reveals how he put the most difficult questions of his career to her father.
THIS TRAINING COURSE CAN SAVE YOUR LIFE
In any job, training can be a drag, but at the BBC you can be literally dragged off, kidnapped and taught to administer life-saving treatment. The BBC's notorious Hostile Environment course teaches reporters how to deal with dangerous situations. BBC Africa's Catherine Byaruhanga, based in Uganda, is preparing for an assignment in the volatile eastern DR Congo. She kept an audio diary of her experience.
ONLINE GREATEST HITS
The BBC World Service's Marco Silva gives the lowdown on the big-hitting stories across the World Service language sites - including bursting aquariums, restored aircraft and the most expensive street in London.
SATIRE IN THE BURMESE SERVICE
2012 was an eventful year for our Burmese section, with easing political restrictions, Aung San Suu Kyi's visit to Broadcasting House and the ugly sectarian violence in Burma's Rakhine state. Even so, the Burmese decided to continue an age-old tradition - a drama, written, produced, and acted out by staff members. But as their head Tin Htar Swe told David, they wanted to do something different this time.
LET'S GET FISCAL
The Fiscal Cliff is the new buzzword referring to the US spending cuts, now averted by the Senate and House of Representatives negotiating a new financial compact. But how was the story covered by the language services and did it get lost in translation? David explores the Fifth Floor with his microphone.
Last on