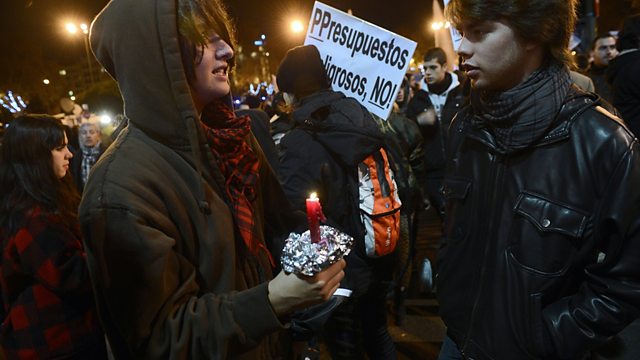 Spain's brain drain
With one in four Spaniards out of work, there's an exodus of young Spanish talent fed up with not being able to find a job. We hear just how disillusioned Spanish youth is.
Also today, a close shave with the cliff....but is it plain sailing now for the US economy or is the popping of champagne corks on the markets merely a drum roll for future disaster?
And freedom of the city. The cheap thrill of catching a bus in Estonia as Tallinn becomes the first city to offer its citizens free public transport.
(Image: Demonstrators hold candles during a mock 'funeral march' against the Spanish 2013 budget Madrid on December 20, 2012. Credit: PIERRE-PHILIPPE MARCOU/AFP/Getty Images)
Last on