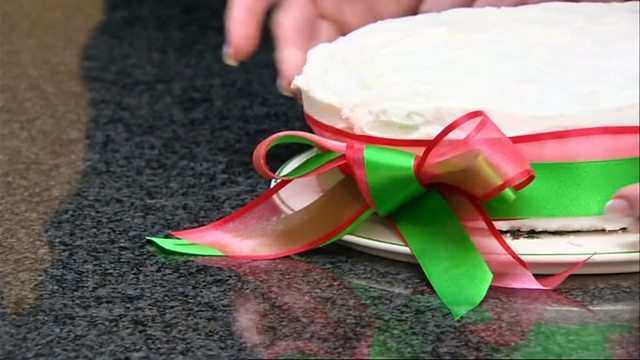 Mary decorates her Christmas cake
Mary shows Paul how she makes royal icing; egg whites beaten to a froth, with icing sugar added and a little glycerin and lemon juice. She ices the cake and decorates it with a ribbon and some Christmas angels.
Featured in...
Masterclasses

—

The Great British Bake Off

Mary and Paul present short and sweet guides to baking success.