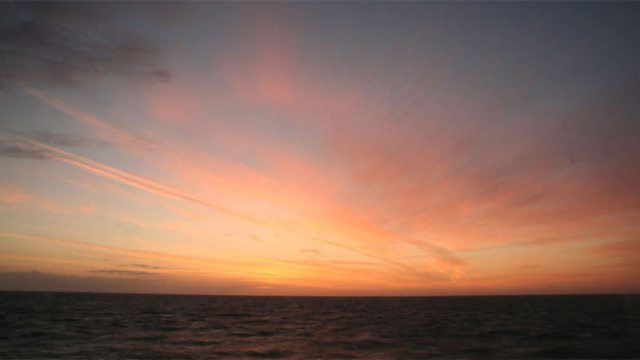 Thought for the Day - Rev Rob Marshall - 11/12/2012
Good morning.
If to be wise is the opposite of being foolish, what can we glean from Mel Greg and Michael Christian's first public interview yesterday after their now infamous phone call to the Duchess of Cambridge's London Hospital, which had such a terrible and unpredictable outcome?
No malice: no harm was apparently intended. Mr Christian is shattered, gutted and heartbroken. Miss Greg said that when told of Nurse Sald-an-ha's death in the early hours of Friday morning, it was, not surprisingly the worst phone call she had received in her life.
The jury is still out on whether their careers as broadcasters can ever be resurrected. People of course forget, and the story will inevitably move on. An inquest will also determine what other factors played a part in the nurse's death, none of which will, of course, lessen the extreme loss felt by her family at this time.
The act of making the phone call to the hospital was obviously and basically foolish. Hospitals are not the place to make calls for amusement or cheap laughs, whoever the patient may be. And I admit that I was amongst the first to take to Twitter to castigate the radio station, rather than the journalists, for thinking that such a cheap prank involving any hospital patient could ever be ultimately funny? And that was well before events took a terrible turn for the worse.
After yesterday's public confession this story has assumed even larger parabolic proportions. Working out the boundaries between what is and what is not acceptable, between humour and tragedy and, most of all, the ability of perceived innocent acts of foolishness to wreak havoc is increasingly complex in this case.
Many Old Testament books make reference to a tension between foolishness and wisdom which helps us here. Wisdom is preferred because it is God-given and there is something wonderful about it in its immunity from sinfulness ........but human nature constantly lets the side down to varying degrees, rarely contemplating the consequences of its actions.
Foolishness, on the other hand, can result in pain and error. The bible goes as far as to suggest that the foolish have a long way to fall when things get out of hand. The antithesis to such foolishness is that divine wisdom which is not only to be sought after; it is to be treasured as our experience of life grows.
But in order for foolishness and its consequences to be properly dealt with, it has first to be acknowledged and recognised. Sadly, and this certainly seems to be the case as far as these two Australian broadcasters are concerned, despite obvious remorse, repentance even, the ramifications and consequences of foolish behaviour which hurts others are not easily or instantly healed.