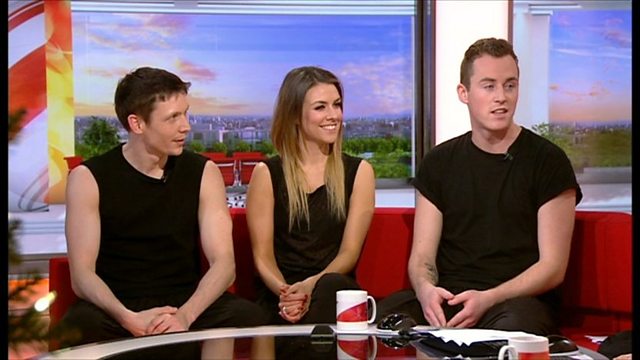 Prodijig tell us about their new tour and why they've got to dance
Winners of hit performance show 'Got to Dance', Prodijig, tell Bill and Louise all about their first tour, Footstorm.
Dancer and choreographer Alan Kenefick tells us that he wrote the story of the show himself and that it contains original music and theatrical elements.
The style of dance performed by the group is Alan's modern take on Irish dancing and he says traditional Irish dance lovers have been very supportive.
Footstorm will go on tour in 2013.