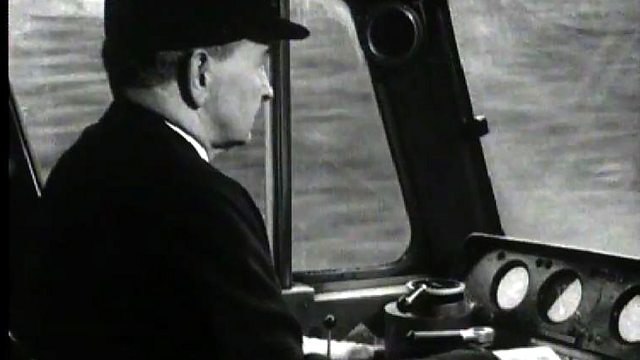 Engines Must Not Enter the Potato Siding
First transmitted in 1969, this film looks at a handful of the 280,000 railwaymen who work in Britain, especially the men who worked on the former Midland and Great Central routes, as they reflect on their changing industry.
Inside Sheffield Railway Men's Club former steam locomotive crew discuss the transition from steam to electric and diesel engines, and heatedly debate their respective merits. Meanwhile, on the Manchester-Sheffield line a former steam locomotive driver remembers what it was like to go through the Woodhead Tunnel, where driver and fireman had to crouch down to avoid the fumes and get breathable air. Signalman Michael Gatonby reveals life inside the signal box, one of the loneliest and busiest jobs on the railway line.
Last on
BBC Four Steam Railways Collection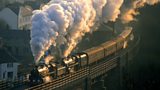 More about this programme
The programme's title, Engines Must Not Enter the Potato Siding, is a reference to a notice originally displayed at the now long demolished Sheffield Bridgehouses terminal.

Bridgehouses, then one of four goods yards in Sheffield, contained a potato siding that was raised above the road and had a wooden floor, hence not suitable for heavy locomotives.
About BBC Four Collection programmes
Programmes are selected, in part, for their historical context and reflect the broadcast standards and attitudes of their time, which may not accord to some current BBC editorial guidelines. We aim to select programmes which can be shown in their entirety but in some cases edits are required.

Featured in...
Planes, Trains and Automobiles

Celebrating Britain's extraordinary Steam Railway legacy.