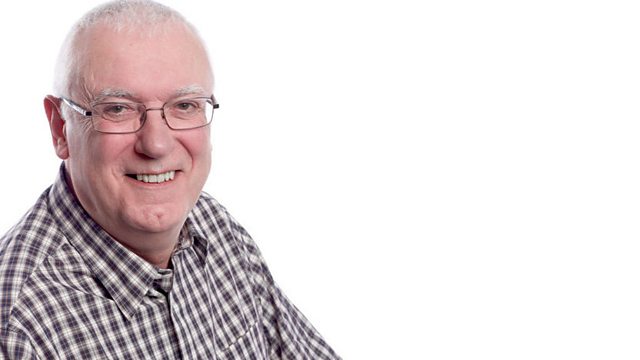 The Cartridge Years: 1973, 1983 and 1993
Richard turns back the clock with the hits and local headlines from 1973, 1983 and 1993.
Last on
January 1973
Russian Cruise Liner Mikhail Lermontov arrived in Southampton, and was met by a protest from a local millionaire.
The Swanage to Wareham railway line was closed.
Part of Brigstocke Terrace in Ryde was destroyed by fire.
The maritime Museum at Bucker's Hard received a 7' high replica of a man of war figurehead.
A Chemical tanker crashed in New Milton.
A new casino was opened on board SS Canberra.
600 students marched through Southampton.
Shipbuilders at Vospers in Southampton were on strike.
Ford Opened their new factory extension at Swaythling
New hospital radio studios were opened at St Mary's in Newport by Earl Mountbatten
Teachers in Portsmouth were concerned about a drug problem in the city.
Royal Yacht Britannia was in Portsmouth for a £2M refit.
10 cases of duty free whisky were lost overboard from the liner Windsor Castle in Southampton docks.
Women demonstrating in a torchlight procession from Caxton Hall to Downing Street in support of Women's anti-discrimination bill.
Two lorries crashed in North London - one of them running into a group of schoolchildren killing two twelve-year-olds.
The Hovertrain was shown for the first time.
A shotgun was fired in the public gallery at a West London magistrates court.
Britain's plane-makers believed the new Concorde could end up like the Comet in the 1940s, which was overtaken by bigger & faster American planes.
Japan Airlines, Pan Am & TWA cancelled their orders for Concorde planes.
The 1st white rhino to be bred in this country was born at Whispnade Zoo.  A plane crashed into a mountain while coming in to land in Cyprus - killing all 37 on board.
A volcano erupted in Iceland.
Vietnam war was on - despite efforts to maintain a ceasefire.
Britain was in dispute with Iceland in the Cod war.
January 1983
The panto Aladdin closed early at the Pavilion in Bournemouth - with the company blaming the council for failing to keep the theatre upgraded.
A geothermal experiment was taking place in Southampton - hot water was being pumped from deep underground to provide heating
Marwell Zoo asked Jersey Zoo to play foster parent to 3 ten month-old Mongolian Horses bred at Marwell
A plank of wood was washed up on a Portsmouth beach - experts believe it came from Mary Rose
HMS Hermes left Portsmouth to take part in NATO exercises
It was feared that more than 500 part-time jobs in Hampshire's school meals service could disappear over the following 12 months
A display warning of the dangers of riding motor cycles was aimed at youngsters in the Arndale Shopping Centre at Poole
Four lifeboats and a helicopter turned out to search for two missing fishermen in their boat off I.O.W.  The men were eventually brought ashore in the Yarmouth lifeboat.
Strong winds damaged houses in Mordaunt Road in Southampton.
A new law came in to effect at the end of January, making it compulsory for all car drivers and front seat passengers to wear seat belts.
Water workers were on strike
Doctors were debating as to whether Buckingham Palace intruder Michael Fagan could be released. The luxury underwear shop Janet Reger closed due to the recession.
70 women were detained after they sat down in the Central Lobby of the house of commons, during an anti nuclear demonstration.
Turkish Airline Boeing 727 crashed at Ankara airport - killing 47. 
American car manufacturing industry was in recession.
Ham - the first chimp to go into space died at the age of 26.
January 1993
There was a risk of major oil spill in Solent in wake of Braer tanker disaster off Shetland.
Cooling Towers in Poole were demolished 
A car rally was held in and around Bournemouth.
Hampshire Fire & Rescue Service was evaluating a hovercraft, "Osprey Five", as a potential replacement for the Hamble fire boat. 
The Fareham based convenience store chain Circle K was bought - the new stores would be known as Alldays.
The future of Portsmouth based Royal Yacht Britannia was under review.
Ted Bates was honoured with a special evening at the Dell for his services to Southampton Football Club.
Three Isle of Wight theatres were threatened with closure.
Hundreds of jobs were in jeopardy at the Ford plant in Southampton.
Redundancies were announced at IBM in Hampshire.
Police were called to a fight between 50 school children in Portsmouth.
HMS Ark Royal was preparing to leave Portsmouth, to support troops in the former Yugoslavia.
A giant dinosaur skeleton was found on a cliff face on the Isle of Wight.
Dozens of dead birds were found on the beach - thought to have been polluted from an oil spill in the channel some weeks ago.
A deal was reached to secure the future of West Cowes Marina. A local consortium including councils & other interested bodies beat three other bidders for the Marina which went into receivership 13 months earlier.
28 staff at John Plank Travel in Bournemouth & Poole gave been made redundant. 
Government was looking at schemes which would compel some unemployed to `earn' their dole money by working in the community
Activity in the building industry has slumped to its lowest level since the mid-eighties according to the Royal Institution of Chartered Surveyors
A brilliant light fell on parts of Europe for a few minutes, produced by a Russian mirror, suspended in space & reflecting the sun.