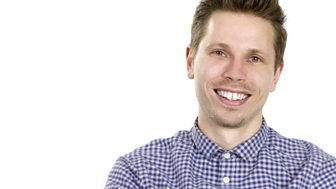 BBC Introducing in Devon
James Santer brings you the best in unsigned, undiscovered and under-the-radar music.
Uploading tips
If you enter a Devon postcode when you register, your songs go straight into the inbox for BBC Introducing in Devon.
You'll be notified automatically when your tracks are listened to by someone at the BBC or if they're going to be broadcast. If we like what we hear, you might even bag yourself a session or a slot on the BBC Introducing festival stage.
James Santer
James joined BBC Radio Devon in 2012, having previously been involved with the local music scene for three years.
"With the exception of a handful of acts - like Muse and Ben Howard for instance - I don't believe the talent in Devon has been truly recognised," says James.
"Saturday nights on BBC Radio Devon is a place where we can throw the spotlight on new and upcoming musicians and get their music to a much wider audience.