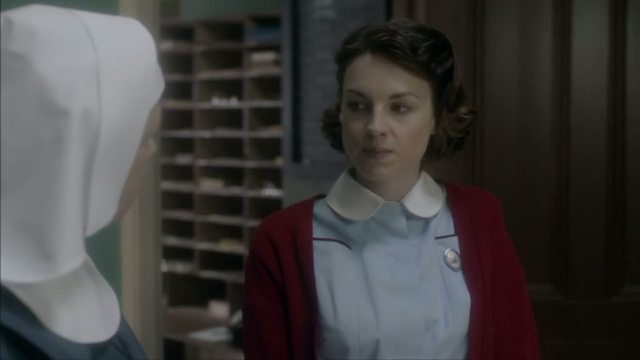 Sister Evangelina takes Jenny Lee to task
Sister Evangelina reprimands Jenny regarding her inability to get a pulse from an elderly patient and forcefully informs her of that evenings district round.
During Sister Evangelina's tirade Cynthia distracts Jenny as she walks past in a box, which turns out to be a Nativity costume which she is modelling for Chummy. Sister Evangelina and Jenny finish their round by going to see Mrs Jenkins and though Sister Evangelina feels she will be able to take her pulse easily, she gets a shock as the patient gives her a right hook.