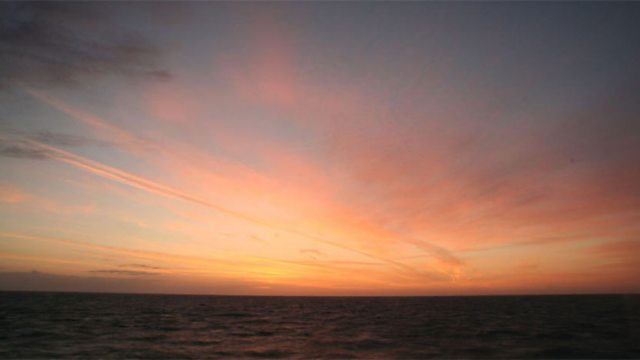 Thought for the Day - Lord Harries of Pentregarth - 07/12/2012
Good morning. I was standing waiting for a bus the other evening when my eye was caught by a family that had just done their Christmas shopping. What was different about them was that the lady was in a wheel chair. Her husband and young daughter were carefully arranging the large parcels so they could get on the bus. It would of course have been far easier and quicker for the husband and daughter to do the shopping by themselves. But they obviously did not want the mother to be left out. They were happy to slow everything down to include her.
How difficult it is for most of us to do that, so driven are we by the immediate task in hand. This week Ann Clwyd hit the front pages for her criticism of the way her dying husband was treated in hospital. He "died like a battery hen..people didn't care" she said. I have no intention of commenting on what did or did not happen, which is being investigated by the hospital. What I do know is that in all sorts of situations it is possible genuinely to care, but to be so driven by what one thinks important at that moment, we do not allow ourselves to be diverted by a need that is in fact much more pressing. As one of the most goal orientated, impatient people I know, I find this particularly difficult. I don't think Jesus found it easy either. His mission was to bring the good news about God across the land. As part of that mission he healed some people, as a sign that God was indeed at work. The trouble was that word got around and he got besieged by those wanting to be healed. What we see in the Gospels is a tension between his wanting to move on and allowing himself to respond to a particular human need on the way, which he often did.
A friend tells of driving very late for a meeting, when he approaches a zebra crossing. There are three cars going along in front of him. He writes
My eyes catch the sight of an old man waiting to cross. He hesitates then moves back while none of the cars let him pass. I decide to let him cross even when my anxiety level about the meeting continues to rise… He is frail and the journey across the road seems to take for ever.
This made my friend reflect that in not many years that old man would be him. That of course is true of all us. What we want for ourselves at that point is a community that will slow down and take us into account. And that, from a Christian point of view is the great goal beyond all our little goals - a community of mutual giving and receiving in which all are included. As I scurry about trying to get done all those things I think need to be done before Christmas I hope I shall reflect a little on the God who came alongside us, who limited himself to walk at our pace, to bring about just such a society.