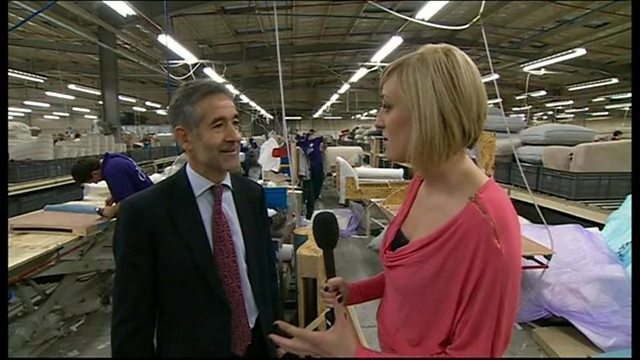 Stephanie McGovern previews Autumn Statement
Stephanie McGovern reports from a sofa factory about what businesses would like to see from the Chancellor, George Osborne in his Autumn Statement.
Steph speaks to DFS Chief Executive Ian Filby who hopes the Chancellor will do something to lower infrastructure costs.
She also speaks to John Glen, from the Cranfield School of Management and Robin Fieth, Executive Director of the ICAEW.