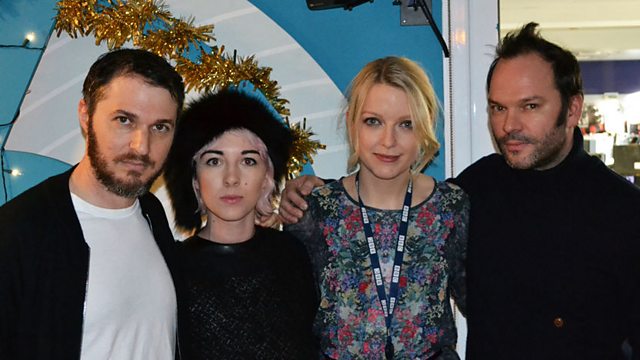 Ultraista in conversation with Lauren Laverne
Ultraista, the multimedia trio comprised of vocalist/artist Laura Bettinson & multi-instrumentalist/producers Nigel Godrich & Joey Waronker, catch up with Lauren Laverne.
The trio formed in London in 2011 on a mutual love of Afrobeat, electronic & dance music, visual art & tequila!
Nigel Godrich has worked with Paul McCartney, Radiohead, U2, Beck, Ultrasound, Charlotte Gainsbourg, Pavement, Air, The Divine Comedy, The Sundays and R.E.M.