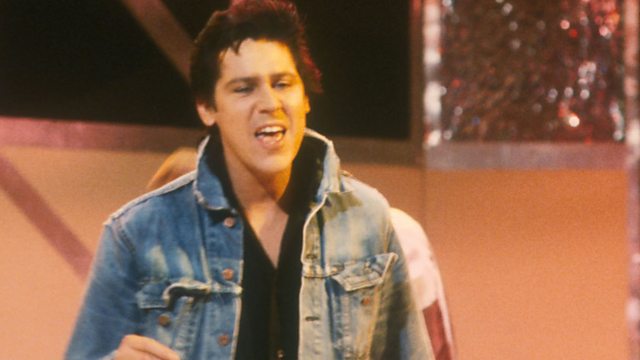 Shakin Stevens - Blue Christmas, December 1982
Shakin Stevens sings 'Blue Christmas' on Top of the Pops, Christmas 1982. It went to number two in the charts, missing out on number one to Renee and Renato's Save Your Love.
Shakin' Stevens, also known as "Shaky" (born Michael Barratt, 4 March 1948) is a platinum-selling Welsh rock and roll singer and songwriter who holds the distinction of being the UK's biggest-selling singles artist of the 1980s.
His recording and performing career began in the late 1960s, although it was not until 1980 that he saw commercial success in his native land. In the UK alone, Stevens charted 33 Top 40 hit singles.
Shaky was the first performer to appear 50 times on Top Of The Pops. He duetted with Bonnie Tyler, and worked with the likes of Dave Edmunds, Roger Taylor, Albert Lee and Hank Marvin.
From his breakthrough hit 'This Ole House' to the seasonal staple Merry Christmas Everyone, Shakin' Stevens successfully reintroduced rock 'n' roll to the charts at a time when the New Romantics were only just discovering lipstick, powder and paint.
.
Featured in...
A collection of archive footage featuring Wales in the 1980s.

A selection of BBC Christmas archive from Wales

Highlights of favourite BBC Wales programmes reflecting the story of Wales and its people.