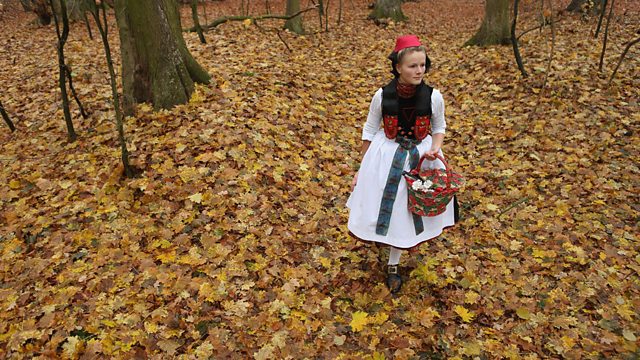 Grimms' Fairytales
Grimms Fairytales
We get a sneak preview of one of six new film-versions of the fairytales scheduled to be shown, this Christmas, on German television.
Boxing Day
Director Bernard Rose talks about Boxing Day, his latest, Tolstoy inspired film.
Preserving Video Games
As the Museum of Modern Art in New York acquires video games for its collection, the BBC's Andrew Purcell meets gamers to find out whether they think it's a good idea.
Tata Kinge
We speak to the Cameroonian singer mixing modern subject matter with traditional music. And he sings for us, live.
Ari Folman
The Israeli film-maker Ari Folman, of Waltz with Bashir fame, gives us a preview of his latest animated movie.
Oscar Zaráte
The veteran Argentinian comic-book artist Oscar Zaráte shows us round his studio.
Niyaz
An Iranian trio combining ancient Persian poetry, modern dance beats and a plea for the universal uniting power of music
Last on
Christmas Eve 2012
04:05

GMT