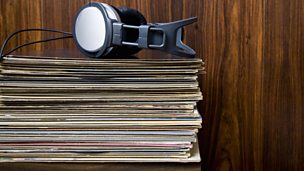 Rudimental supply your Daily Dose Mix
Duration: 59:51
Rudimental provide your Daily Dose Mix, featuring tracks from the likes of Danny Byrd, Debruit, Hot Natured and Noisia.
Tracklisting:
Débruit - 149 Dalston Airline
Sailor & I - Tough Love (Aril Brikha Remix)
Paper Crows - Homebound (Rudimental Remix)
Hot Natured & Ali Love - Benediction
Junior Murvin - Police & Thieves
Kry Wolf & Claude Vonstroke - Turbosteppa
Clean & The Bandit - Nightingale (Gorgon City Remix)
Rudimental - Not Giving In (Huxley Remix)
The Other Tribe - Skirts (Kidnap Kid Remix)
Duke Dumont - Thunder Clap (Original Mix)
Kidnap Kid - Lazarus Taxon (South Soul Project Remix)
TCTS - Like This
Rudimental - Spoons (Woz Remix)
Codec - What you Need
Clean Bandit - Nightingale
New Horizons - Find The Path (In Your Mind)
Kidnap Kid - Vehl (Matta Remix)
Rudimental - Untitled
Rudimental, John Newman & Alex Clare - Not Giving In
Nightmares on Wax - Flip Ya Lid
Krome & Time - The License (Doctor P Remix)
Noisia - Diplodocus
Fugees - The Mask
Andrew Bayer & Matt Lange - In Out Of Phase (Ft. Kerry Leva) (Calyx & TeeBee Rmx)
Dimension - Detroit
JFB - Tequila Sunrise
Danny Byrd - Blaze The Fire (Rah!) (feat. General Levy)
Benny Page - Tear Down (Dub Mix)
Rudimental - Hell Could Freeze (feat. Angel Haze)
This clip is from
New and cutting edge music, including the daily dose mix from Rudimental!
First broadcast: 29 Nov 2012