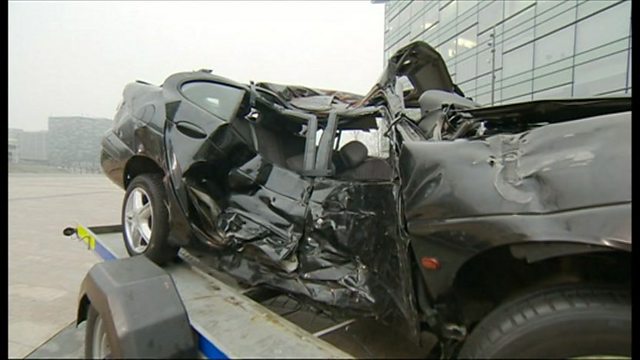 Our look at this year's drink-driving crackdown
We spoke to a family who warn others of the dangers of drink driving after they lost their son.
Dean Wilson's 21 year-old son, Matthew, was killed 2 years ago, after crashing his car into a tree. Tests showed he had been drinking.
They use the wreckage of Matthew's car to warn others of the dangers of drinking and driving.
Dean joined us with his daughter, Hannah and Inspector Liz Cunningham from Cheshire Police.