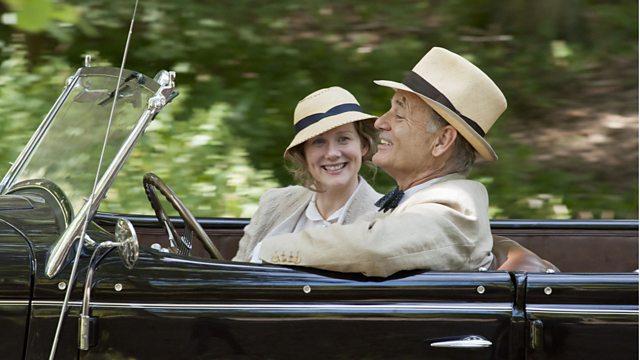 Roger Michell
The best of the world's arts, film, music and literature brought to you every day.
Presented by Samira Ahmed.
On today's programme: Director Roger Michell on his latest film 'Hyde Park on Hudson', which tells the story of George VI's visit to the US in 1939 when he met President Roosevelt. As New York's Museum of Modern Art acquires video games for its collection, we meet gamers to find out whether they think it's a good idea. And award-winning Norwegian writer Erlend Loe talks about his novel 'Doppler', in which one man takes on society, consumerism, paternal relationships and a baby elk in a story of life in the woods.
Photo: Laura Linney as Daisy Suckley and Bill Murray as Franklin D. Roosevelt in Hyde Park on Hudson. © 2012 Universal Pictures.
Last on
Fri 21 Dec 2012
12:32

GMT