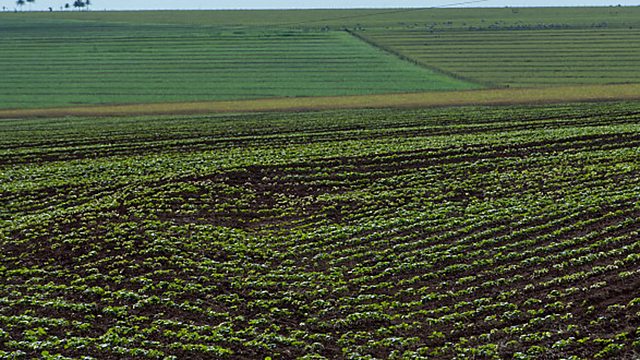 Phosphorus overuse in Amazonia
Phosphorus overuse in Amazonia
Phosphorus is an essential element in fertilisers that increase the yields of crops. Much of it is wasted and ends up in the sea. Recently more and more phosphorus is being added to fields in Amazonia that have been turned from pasture to growing soybeans. Stephen Porder, from Brown University, in the US and colleagues have been studying what happens to the phosphorus in that region.
(Photo credit: AFP/Getty)
Problems drilling into Lake Ellsworth
Professor Martin Siegert is leading a team of British glaciologists in an attempt to drill through 3 kilometres of ice to see if there is any life in the remote and pristine Lake Ellsworth in Antarctica. On a sat phone from base camp Martin Siegert tells that the drilling started well but is now on hold as the boiler to create hot water to melt the ice has broken down.
New approach to treating metabolic syndrome
Metabolic syndrome is a complex disorder combining obesity with high blood pressure and diabetes – loss of glucose control. A cocktail of drugs is needed to bring things back into order. But the growing field of synthetic biology could offer an alternative treatment. Professor Martin Fussenegger of the University of Basel has just put this idea to the test by treating mice with metabolic disorder with synthetic cell implants.
This week's programme is presented by Roland Pease
Last on
Fri 21 Dec 2012
11:32

GMT