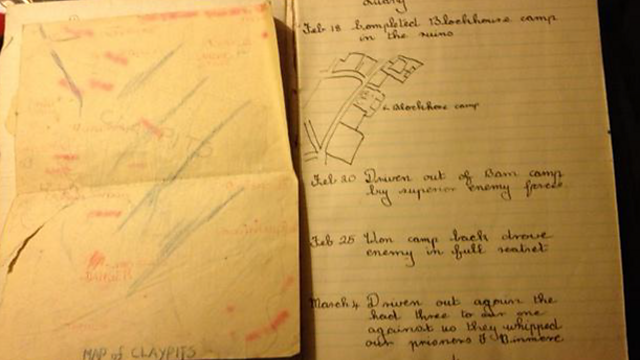 World War II Diary
A World War 2 diary has been rescued from one of our recycling centres. It was created by a group of boys who filled it with maps, lists and secret compartments.
Lucinda Guy and Amira Glickman are searching for the men who put the diary together as boys.
And they had quite an eventful time when they came in to tell Fitz all about their discovery and the search....