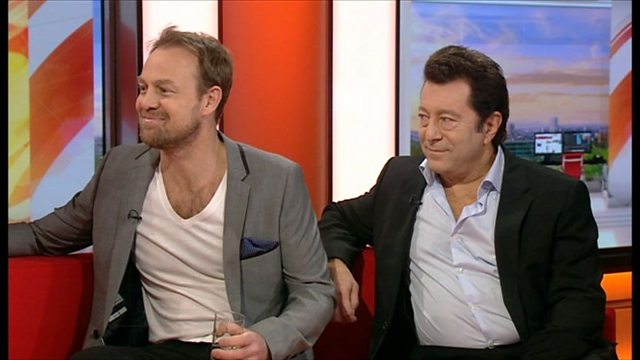 Jason Donovan and Jeff Wayne on new stage version of War of the Worlds
Jason Donovan and Jeff Wayne tell us about the epic cinematic experience people will enjoy at the new live version of Jeff's classic story War of The Worlds.
The show also stars Liam Neeson in the role as the narrator who in the play is projected as a 3-D hologram on 100 feet tall screens.
Jason plays the role of priest Nathaniel in the new version who Jason says is a complex character.
Jeff tells us that the new version reflects today's music and is also inspired by additional material recorded in the classic album that Richard Burton narrated but could not be stored on old vinyl records.
The War of the Worlds tour starts tomorrow (Thursday 29th November) in Dublin and the album is out now.